Product features
Glass magnesium fire prevention board has outstanding fire performance, high temperature resistance, flame retardant, sound absorption shockproof, waterproof and moisture-proof, moth-eaten, lightweight anti-corrosion, non-toxic, tasteless and pollution-free, can be directly on the paint, direct veneer, ceramic tile, the surface has good coloring. Environmental protection and energy saving, high strength, bending resistance, toughness, sawing, nailing, sticking, decoration is extremely convenient.
Glass magnesium fire board
Width: 1220 mm
Length: according to user needs and engineering requirements, the longest length is not more than 3000mm
Thickness: 3 mm - 20 mm

product application
Wall board, suspended ceiling board, roof board, floor lining board, integrated house board, etc., can replace wood plywood for dado, doors and Windows, door board, furniture and so on. Can also be according to the needs of the surface of melamine (HPL), PVC, etc., and can be processed into various types of board. Can also be used in basement, mine and other wet environment engineering, and a variety of thermal insulation materials composite use, made of composite thermal insulation plate. Such as: medicine, electronics, biological research, food, beverage and other purification room of the interior wall board. It is also suitable for the base plate of indoor and outdoor ceiling of living room, office building, guesthouse, hotel, shopping mall, hospital, airport, subway, library, conference hall, sports ground, museum, factory building, etc.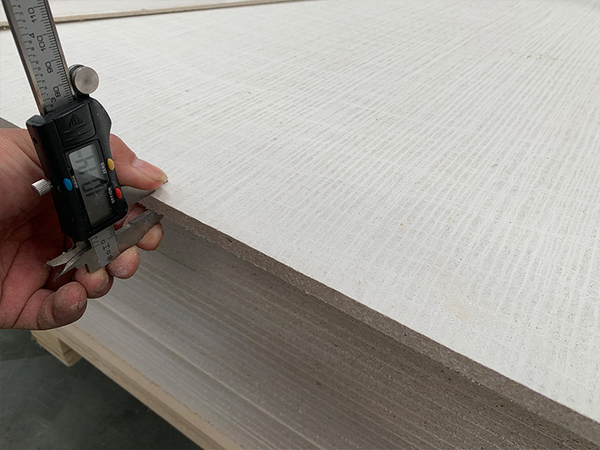 Differentiation advantages of Yulongchun:
1, can produce a full range of ordinary glass magnesium plate on the market.
2. More than 20 years of focus on the production of glass magnesium plate, strict control of raw materials, stable quality.
3. It has two production lines, short supply cycle and fast delivery speed.
4, the export experience is rich, can withstand the customer's most stringent inspection.
Application case